a community of developers
Inform, educate, share and promote your best products in front of a community of thousands of developers. We thoroughly review our partners to assure quality and reliability.
Your best resources in the inbox.
Every week we send an email full of tips and tricks on how to build a successful freelance business for developers.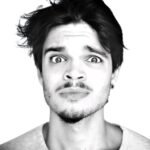 Fullstack Developer | Content Creator | Business Consultant
If you have a product that can change lives, speed up workflows, and is built for developers:
Contact me, we can make it popular.