building
a
product
for developers?
Reach developers interested in your product. Showcase your tool in one of the most active Web3 and Blockchain newsletters to date.
Your product in front of 9+ Million people, every month. A worldwide community of 45k+ developers, all in the same place.
Sharing your product on social media is easy, going viral is not. 
We both know which one is your goal.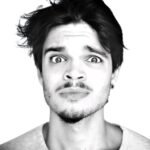 Fullstack Developer | Content Creator | Business Consultant